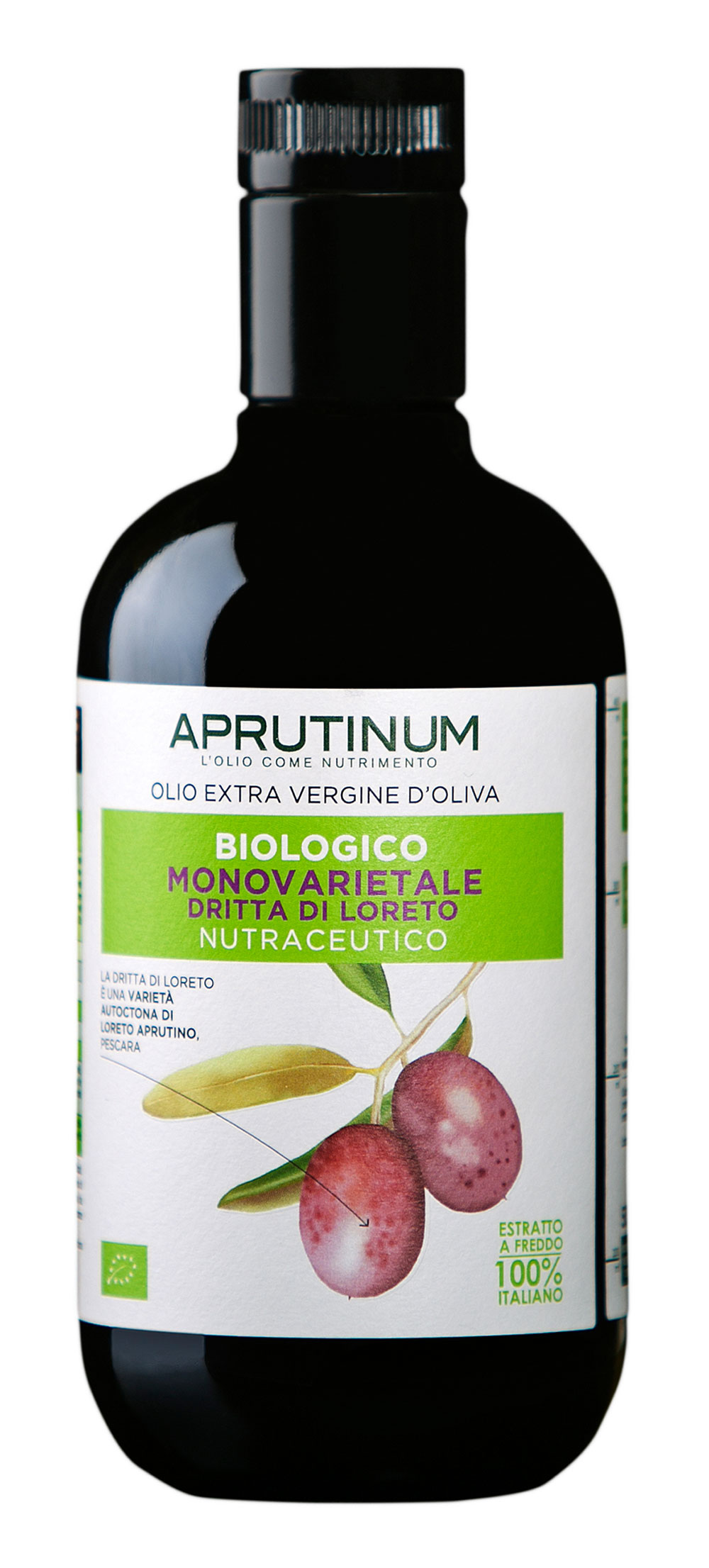 Monovarietal is an oil made from olives of a single variety, called in technical jargon also "cultivar" and, unlike traditional extra virgin olive oil, it is not produced by mixing different types of olives (blend).
Product with olive from organic crops
It is an olive oil obtained exclusively 100% Dritta di Loreto cultivar, autochthonous variety of Loreto Aprutino, where stands the farm.
This olive oil is nutraceutical because it is naturally source of vitamin E and rich in polyphenols including hydroxytyrosol and its derivatives.
Suitable for daily use raw, including salads, vegetables, soups and meats or to be enjoyed on fresh or toasted bread.
Scents of mown fresh herbs are combined with those of almond and artichoke.
Hints of almond and artichoke heart.