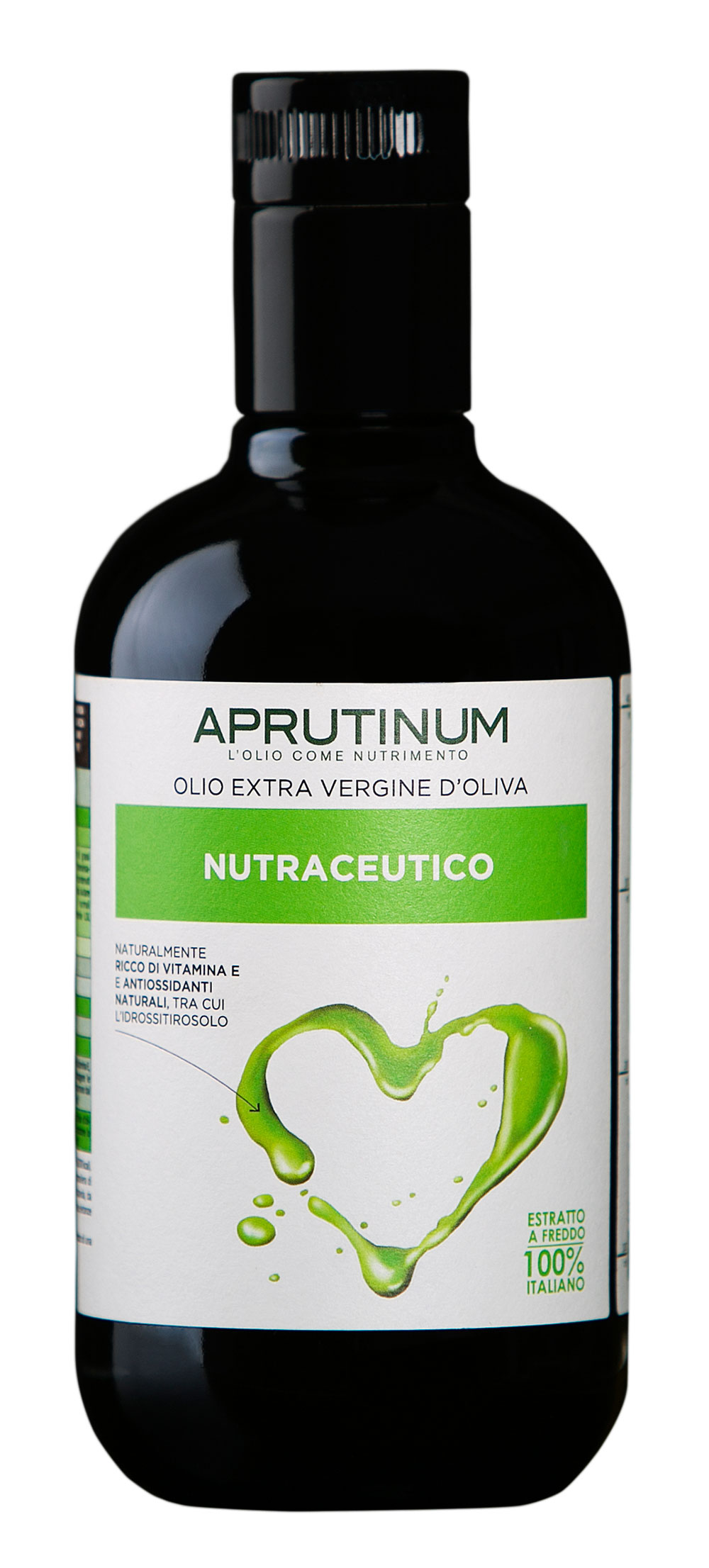 This olive oil allows to honor us from the positive health aspects provided by the EU Regulation 432/2012, for the amount of POLYPHENOLS including HYDROXYTYROSOL and its derivatives required, it is also SOURCE of VITAMIN E based on the EC Regulation no. 1924/2006.
Spremuta di Intosso, varietà rara, rustica e pregiata tipica dell'area abruzzese.
20 grams of APRUTINUM NUTRACEUTICAL, equal to two tablespoons, provide to the body the dose recommended 5 mg of hydroxytyrosol, it comes to the suggested amount to produce the results described above in our organism.
This olive oil is NUTRACEUTICAL because it is naturally SOURCE of VITAMIN E and rich in POLYPHENOLS including HYDROXYTYROSOL and its derivatives.
Ideal for providing many raw foods, including raw and cooked vegetables, fish, meats and cheeses.
Gradevoli e ben definiti aromi di mandorla fresca ed erba a foglia.
Al gusto si presenta con spiccate caratteristiche di mandorla e con distintive note di pomodoro, erba di campo e carciofo.