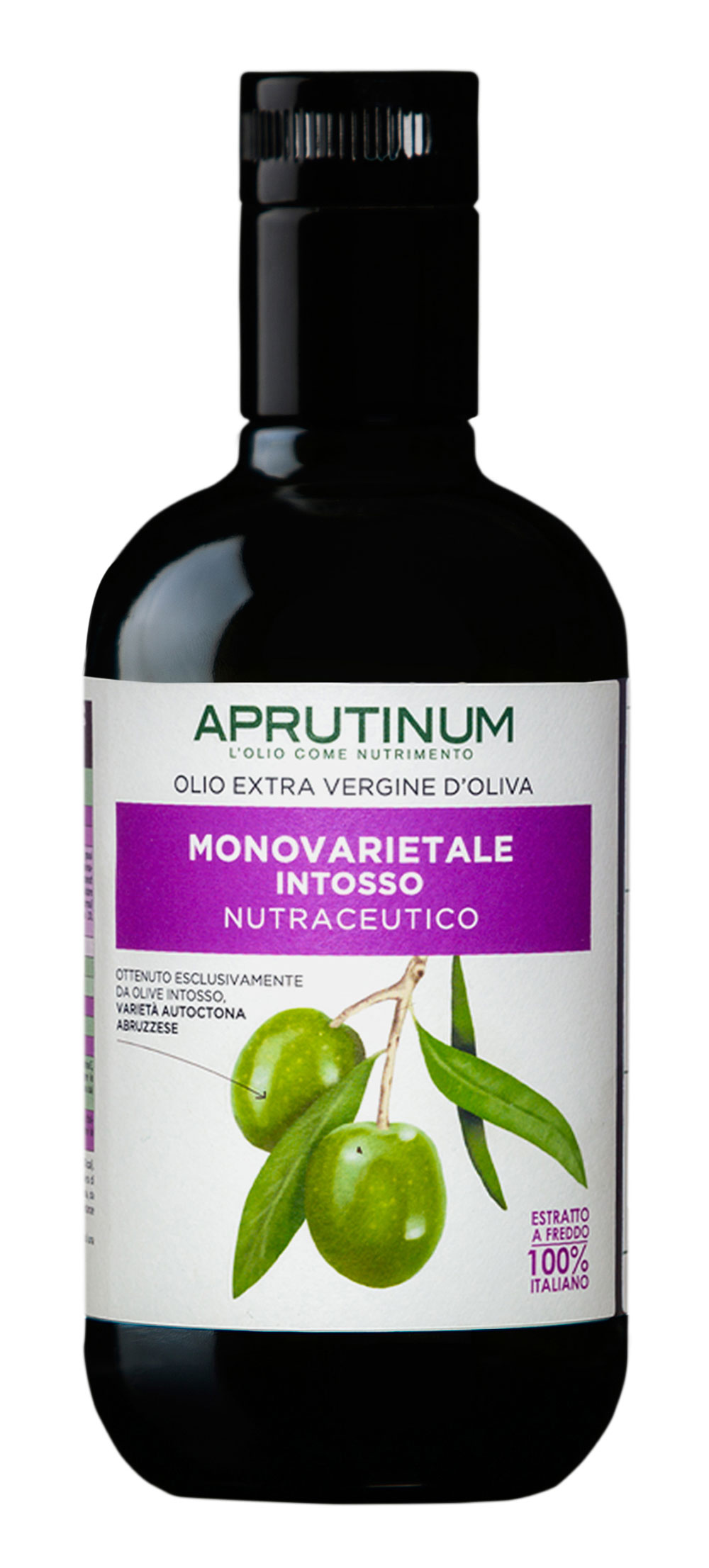 Monovarietal is an oil made from olives of a single variety, called in technical jargon also "cultivar" and, unlike traditional extra virgin olive oil, it is not produced by mixing different types of olives (blend).
Intosso juice, rare variety, rustic and precious typical of Abruzzo.
This olive oil is NUTRACEUTICAL because it is naturally SOURCE of VITAMIN E and rich in POLYPHENOLS
including HYDROXYTYROSOL and its derivatives.
Ideal for providing many raw foods, including raw and cooked vegetables, fish, meats and cheeses.
Characterized by notes of wild herbs and green almonds.
Intense hints of tomato and discreet notes of artichoke leaves.